Jakuro is a young Chuunin. Resebling his father just by a glance. He is the only active Azura. He recently participated in a Chuunin exams. Winning easily. The Azura can usually be seen with a smirk on his face. Smiling or getting into trouble is what he usually tries to do whenever he can.
Friends/Family
Squad Jakuro.
Jakuro's Squad Consists of three Skilled Shinobi.
Hyuuga, Ayane
Nara, Drayko
Senju, Aura.
Each of these fine Shinobi have choosen to take place in this year's Chuunin exams, Jakuro trains them to help as much as he possibly can.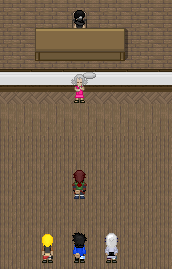 Ad blocker interference detected!
Wikia is a free-to-use site that makes money from advertising. We have a modified experience for viewers using ad blockers

Wikia is not accessible if you've made further modifications. Remove the custom ad blocker rule(s) and the page will load as expected.