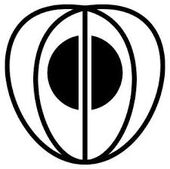 Hozuki, Afro was born an orphan in the hidden village of mist during the 699th year. Having no relative to tend to him as he progressed in live, The child grew up learn to survive upon his own. At the age of six Afro entered the ninja academy with a waiver from the late Mizukage, the deceased Hozuki, Ocosu. As the years progress Afro graduated along with most of his peers and became a Genin.
Desired Profession
Afro has set his heart on becoming a legendary swordsman of mist. Intending to leave his mark before, Afro has gone through intensive training to perfect his art of kenjutsu. (IN PROGRESS)
Achieved Perks
Rookie Blacksmith. [Working towards T2]
Deft Handseals. [Working towards T2]
Ad blocker interference detected!
Wikia is a free-to-use site that makes money from advertising. We have a modified experience for viewers using ad blockers

Wikia is not accessible if you've made further modifications. Remove the custom ad blocker rule(s) and the page will load as expected.