Konohagakure stands in the between the two nations of Kirigakure and Sunagakure. Konohagakure is claimed to be the largest of the villages, Konohagakure holds some of the lands most prestigious and most gifted clans.
Ranks
Hokage
Predecessors
Academy Headmaster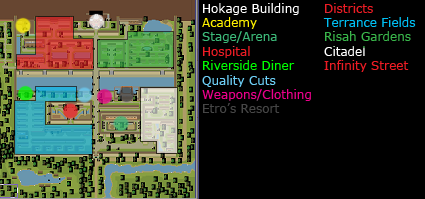 Well-Known Clans
Noble Shinobi Clans
Other
Ad blocker interference detected!
Wikia is a free-to-use site that makes money from advertising. We have a modified experience for viewers using ad blockers

Wikia is not accessible if you've made further modifications. Remove the custom ad blocker rule(s) and the page will load as expected.