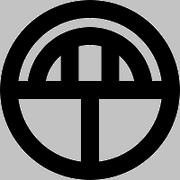 The Yamanaka Clan is a family found in Konohagakure. They specialize in mind-related techniques and run and own a flower shop in the village.
Overview
The members of this clan specialise in mind-centred techniques which makes them experts at intelligence gathering and espionage. They have also displayed sensory abilities and their techniques include transferring consciousness, reading minds and communicating telepathically. The flower symbol of this clan is the bush clover which symbolises a "positive love". Most members of the Yamanaka clan wear their hair in a long ponytail, which appears to be traditional. Though now, most Yamanakas have their hair how they please.
Proclaimed Clan Members
Haruki Yamanaka
Sage Yamanaka
Ad blocker interference detected!
Wikia is a free-to-use site that makes money from advertising. We have a modified experience for viewers using ad blockers

Wikia is not accessible if you've made further modifications. Remove the custom ad blocker rule(s) and the page will load as expected.